ANNAI JEWELLERS
C.Paulraj Nadar founder of Annai Jewellers was born in a middle class family in the year 1921.He started a small fruit shop in front of the Centenary Municipality building at Tuticorin, South east of Tamilnadu. He earned a good name in a short period due to his hard work. He converted his fruit shop to a mixed fruit juice shop (Pazharasam). The palatable juice drew huge crowd from in and around Tuticorin District. All his effort brought him a handsome income.

He invested his hard earned money in other speculation and became a popular trader.
Later he invested his money in Gold Loan (Pawn Broking) in the year 1982 at Kasukadai Bazzar in Tuticorin.
His three sons Mr.P.Vinayagamoorthy, Mr.P.Muruganatham and Mr.P.Selvaraj were a great support to his business. Pawn broking gained popularity among people. This business paved way for them to gather more experience and knowledge about Gold and Gold Jewellery.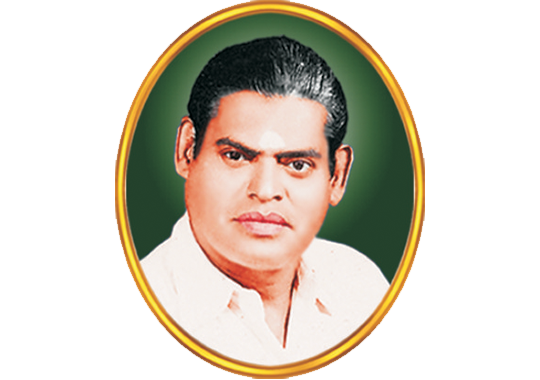 The founder Mr.Paulraj Nadar offen says "One who strictly adheres with parental advice will certainly become Great achievers and winner all through their lives.
Until today his Sons have preserved vestiges of him by respecting their father and mother. Their honesty and hard work made their business grow faster. Three decades before people were able to procure only inferior quality of Gold jewels.
So they ventured in jewellery business and were the first to bring Hall Mark in Southern States of India. Not only for Gold, they Introduced Hall Mark for Silver too and were the first to introduce it in Tamilnadu.
Their honesty hard work and above all the blessings of God Almighty their small business turned out to be a grand four storyed building at the heart of the town. Annai Jewellers was opened with great pomp on 02.11.2008 near old bus stand at Tuticorin.
The opening ceremony was significant and was the talk of the town.
As plenty of customers from Kovilpatti flocked Annai Jewellers at Tuticorin. The support of the people urged Annai Jewellers to open a pompous Jewellery branch at Kovilpatti near the old bus stand on 02/03/2014. The support of the people was so huge which prompted them to open 10 Saving Centres in Pudukottai, Puthiamputhur, Vilathikulam, Sayalgudi, Sivakasi, Srivaigundam, Eral, Sivagiri, Tiruchendur and Keela Eral. These saving centres were a boon to the people and helped them save gold. The people made themselves one with Annai Jewellers.
A grand show room at Rajapalayam in Virudhunager District on 03.09.2017 was opened.
Another feather added to their cap was the opening of their Corporate Office on 13.07.2018 to manage the three showrooms and Saving Centres.
Hard work and Sincerity bestowed God's blessing on them and will continue to receive the same forever.
Many downtrodden managed their daughter's marriage easily due to Gold Saving schemes introduced by Annai Jewellers. The motto of Annai Jewellers is the spirit of Honesty.
They introduce a wide range of Never Ever Seen Models and have the best customer friendly service. They are Humble and Amiable to every sect of people and treat everyone with respect and love.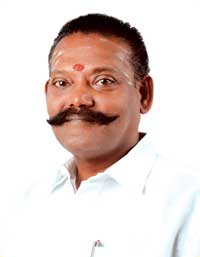 Mr. P. Vinayaga moorthy
( Managing Director )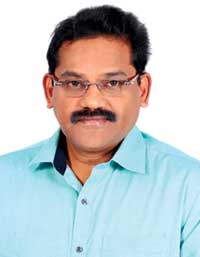 Mr. P. Muruganantham
( Managing Director )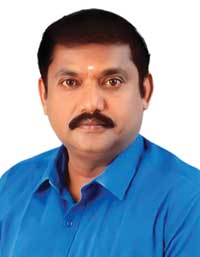 Mr. P. Selvaraj
( Managing Director )